Bjelašnica Skiing > Bjelašnica
Olympic mountain Bjelasnica is only 32 km from the city, and only 23 km from the airport. All the visitor today can enjoy Bjelasnica's ski slopes, ski lifts and restaurants .
Bjelasnica is located in the central part of Bosnia and Herzegovina , in the south-west , at a distance of only 25 km from Sarajevo . Next to it is a mountain Igman, where most of the competitions of XIV Winter Olympic Games in alpine and Nordic events and jumps was held.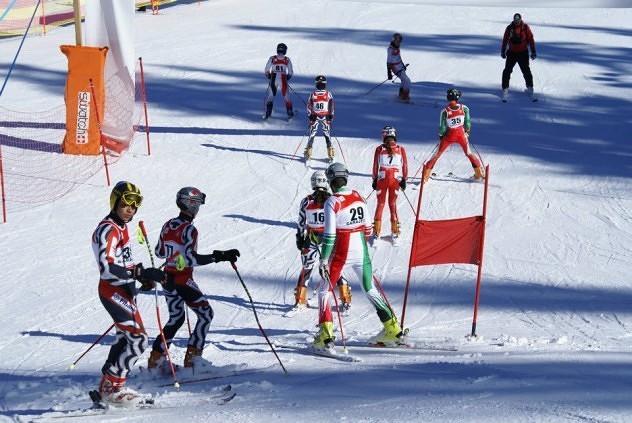 The beauty of the mountain increases moodiness of the climate of this Bosnian mountain. It is a result of geographical position of Bjelašnice in the Dinaric mountains, geological composition and altitude. The highest part of the dinar aprons to the Adriatic Sea , a distance of 300 m, is a limit between impacts of two climates - Mediterranean and continental . So on Bjelasnica air masses collide with the sea and mountains. This conflict results in secretion of rain and snow precipitation in the fall and in winter to large amounts of falling snow, which stays for long even during spring . These climatic specifics are suitable for the development of winter sports.
Visit the highest point ( 2067m above sea level) where the weather station was built in 1894th, which is the highest permanently inhabited point in Bosnia and Herzegovina . The peak, after which it was named the Observatory , and the mountain itself was named by white stone and snows that linger on the top and to the month of August .
It is characterized by extreme variability of climate, so it is possible to experience three seasons in one day.
The trail is suitable for all profiles - from beginners blue, the drawn plates and anchors , to those serious, Olympic black - red which will dispatch mentioned three-seater installed after the war. Up the mountain, you can extend yout journey with the saucer .
Bjelasnica has reflectors , so that fans of night skiing can use one track ( on our website and will be regularly informed of the work of night skiing . The trail is moderate slope length of 750 m and is fully and very well lit.
The highest point : 2067m asl
From the city: 32 km
From the airport : 23 km
Possibility: Night skiing
---
---
Other places